About Jeff Weber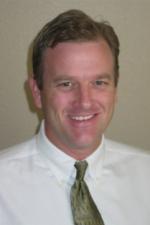 Jeff Weber
Contact Information
Mobile: 623.670.1251
NMLS #: 92005

Office Address
2055 E Centennial Cir
Tempe, AZ 85284
With over 20 years in the mortgage industry Jeff joined Peoples Mortgage in 2011 after serving a dual role as Compliance Officer and Loan Originator in the age-restricted and northwest valley market.
After his graduation from Washington State University Jeff entered the mortgage industry as a Loan Originator in the greater Seattle market and subsequently moved into various management positions. With his time in the industry he has garnered several regional and national performance awards for production, and brings a great deal of experience in the retail purchase, refinance, and construction lending markets. With his extensive lending experience Jeff is able to have a very effective working relationship with his clients and agents. His ability to communicate effectively with every facet of the transaction enables a collaborative relationship between all parties to the transaction.
An avid athlete, gardener, and family person, Jeff spends a great deal of time with his family's activities, practicing yoga, reading, doing home improvement projects, and following his WSU Cougars.